In the spring of 2022, SlumArt Foundation collaborated with a NYC-based nonprofit Waste Reduction Art Project, Inc. in delivering an engaging art creation workshop to children in Lagos, Nigeria. Derek Gores – one of the renowned recycled art creators, and WRAP's artist in residence, taught SlumArt kids how to create art from waste scrap paper via a remote workshop.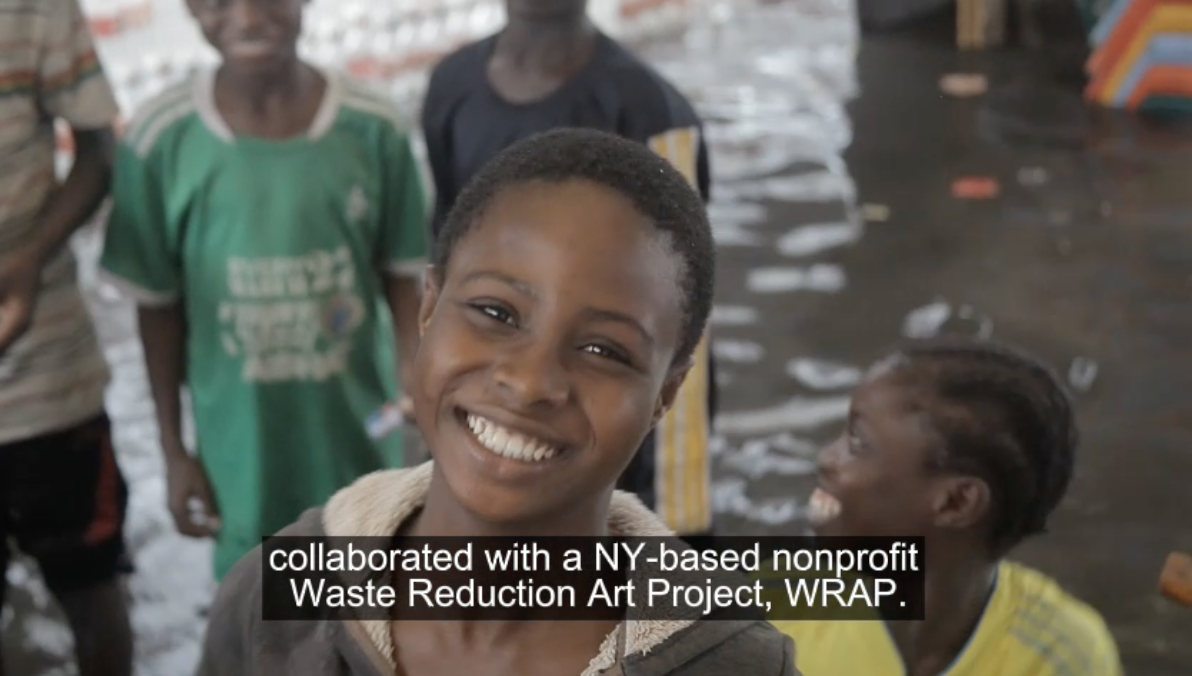 Today there are 500 artworks created by these kids in Lagos, Nigeria. While creating this art children learned how to care for their environment and how to create art from scraps. This project gave them hope for a better future. Kids also had so much fun doing it.
Since we published this page devastating floods in Nigeria had put 460 children and their families in IDP camps. They need your help to get food and medical supplies. Please make a donation today to help them return to normal and continue on their recycled art discovery journey.